Vignerons independants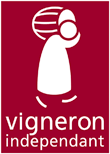 Autonomy and Independence: We are independent winemakers and proud of it! It is natural that we not only joined the "Union of Independant Winemakers", but also that we got involved in this precious national association.
In 1976, in the south of France, a handful of men and women came together and decided to create the Syndicat des Vignerons Indépendants de France. Very quickly, the other wine-growing regions got organized. Today 7,000 members are spread out in 32 departmental federations and 10 regional federations.
The charter of the Vigneron Independent commits the winemaker to:
respect their terroir,
work their vineyard,
harvest their grapes,
vinifies and matures their wine,
bottles their production in their cellar,
markets their products,
seek perfection while respecting tradition,
welcome, encourage tasting and take pleasure in presenting the fruit of their work.
"Authentic wines and personalities" is the motto of the Vigneron Indépendant which sums up the state of mind that has animated us for several generations.
Terra Vitis

Terra Vitis is an association of around 600 French passionate, down-to-earth winemakers, helped by qualified technicians. Together, we deepen a wholesome, eco-responsible approach to our trade. Respect for the environment is the priority for all of us. This movement, born in Beaujolais in 1998, has spread throughout France. It also includes a social component, in order to develop the well-being of winemakers and their teams on a daily basis. It is similar to international specifications, such as the California Sustainable Winegrowing.
Terra Vitis is an workstream of work and reflection, combining a respect for traditions and the future possibilities of innovation.
"An eco-responsible effort 'from the vineyard to the bottle', Terra Vitis is above all an approach that takes into account the whole enterprise, for a sustainable viticulture. Protection of the grapevine, air, water, soil, biodiversity, human health and waste management are essential."
Haut-Courant, "Terra Vitis, a more organic than organic label?", January 2018.
Why our commitment to Terra Vitis?
On the domain, we were touched because Terra Vitis expressed a vision of viticulture that we shared: an approach respectful from a point of view of vineyard management, wine production and as well as in the quality of work.
We instantly joined Terra Vitis Loire when it was created in 2000.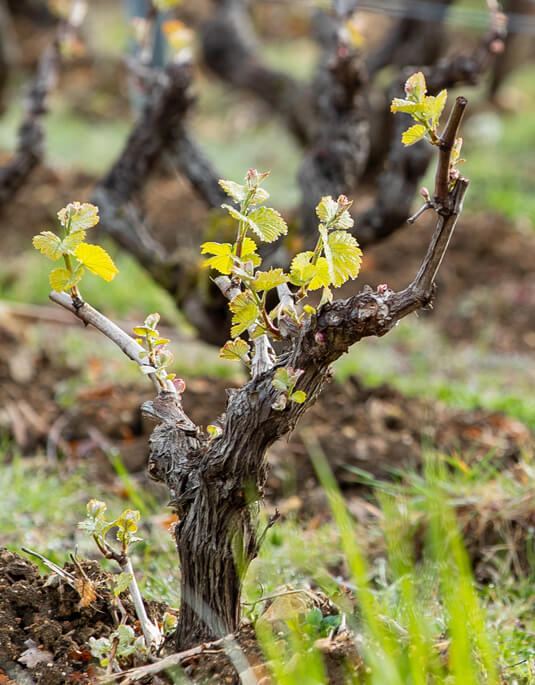 Our commitment within the Terra Vitis association is for us (as a family) as well as for all the member winemakers, a personal approach.
Among other things, we found in Terra Vitis:
An exchange of good practices: Seminars and conferences are organized for the adhering winemakers in order to tackle various subjects related to our global winery management. Recent examples have been: the maintenance or creation of hedges, which promote the life of a certain fauna; the experimentation of materials; and the testimony of innovative winemakers who allow us to implement certain techniques on our domaine. We share and exchange our experiences, which can sometimes help us in our decisions.
A well-thought-out Specifications: the Terra Vitis constitute specific technical support for the management of a vineyard. It is therefore focused on the needs and actions to be undertaken for the thriving of our grape vines. Serving as a work support, it is for us a key technical tool. It allows us to know certain possibilities available to us in the management of our vineyard.
Annual certification: It is important to remember that the commitment of winemakers within Terra Vitis is based on one's will. There is no public aid nor subsidies to bring our wineries to the required standards. And yet, we have a strick framework that recognizes and proves the value of our hard work and total investment in this environmental approach.
High Environmental Value or HVE, a complementary state certification.
Stemming from the Grenelle of the environment and supervised by the public authorities, the environmental commitment is based on flagship themes, such as the preservation of biodiversity, the vineyard protection strategy, the of fertilization and water management.
Preservation of biodiversity by maintaining or even increasing agroecological spaces such as hedges, fallows, grass strips, low walls and edges of wood. The installation of beehives, nesting boxes to house auxiliary fauna.
A protection strategy put in place to promote natural and / or biodegradable active ingredients, alternative methods and biocontrol and weed control.
Have a thoughtful and unsystematic fertilization management by adapting the needs to a plot and the establishment of plant cover.
To conclude
We are proud not to be extreme in our reflections, but to be in the nuance of reflection and reasoning. We are proud to provide vintage after vintage, quality wines for the pleasure of our customers and to work with an approach respectful of our environment, our vineyard and our future.